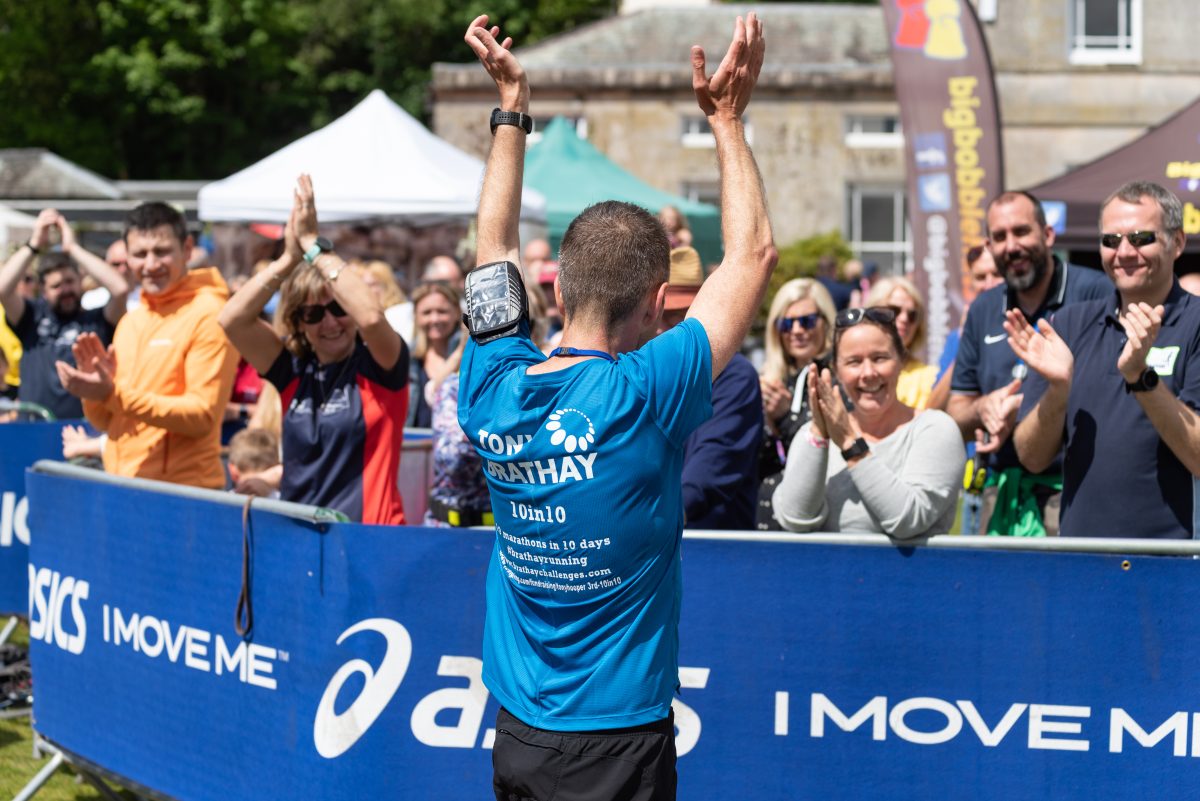 As soon as you enter the Brathay 10in10 you are embarking on an adventure you'll remember for the rest of your life. It is very special.

Chris Heaton, Brathay 10in10 2010
Of course the main highlight is running the world's original 10in10. 10 marathons on the beautiful and challenging official Windermere Marathon course. And the 10th day is beyond compare as hundreds of marathons runners in the main marathon cheer you and are in awe of your achievement. But there's so much more than that.
From the moment you enter you have access to specialist training and running advice tailored to this amazing challenge, backed up by many years of experience of the event. You also have access to one of the UK's leading Sports Scientists specialising in injury prevention, treatment and rehabilitation.
The first time you all meet as a team is at the Training Weekend in early January. You will enjoy a luxury room at Brathay Hall with fabulous food in beautiful surroundings. There is a fully supported marathon (or however far you wish to go) and sessions on everything from fundraising through training and preparation from the expert support team. This includes a Zoom nutrition section on the science of proper fuelling and a health section from our consultant Doctor who specialises in sport. But most of all you get to bond with the rest of the fabulous team you will be running with in May.
Come May you will have your sponsored kit and all your pre, during, and post race nutrition. You will again be staying in fabulous rooms and enjoying great food. Throughout the 10 days you will have your own therapists to look after your bodies both pre and post marathon. Under the supervision of Dr Katie Small they will keep you going through good days and bad! And our on course support team will be on course with you until you finish.
In short you will be treated like a professional athlete. And you can all do this. The 10in10 Hall of Fame includes all ages and all abilities. Ordinary people doing a most extraordinary thing.
Your 10in10 will live with you always. And through your fundraising you will fundamentally change the lives of many disadvantaged young people forever. Most extraordinary indeed!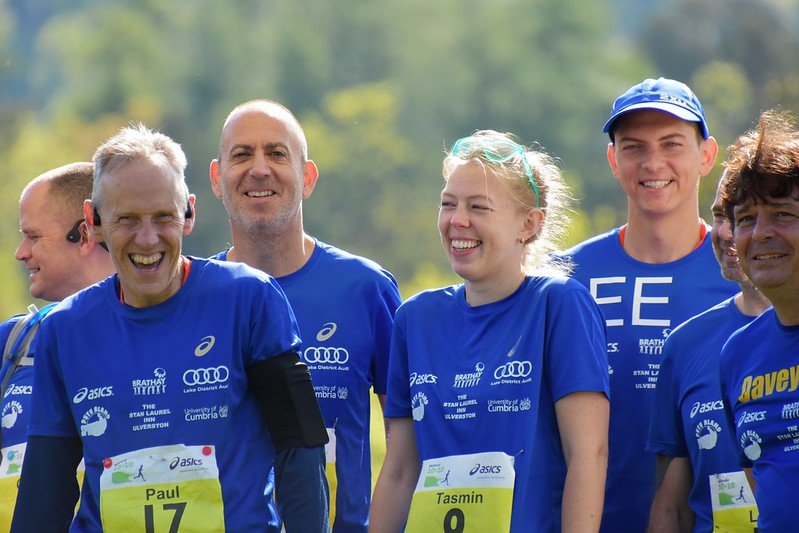 The Brathay 10in10 is supported by a group of world class partners, sponsors and volunteers – all treating 10in10 runners like pro athletes.

Joss Naylor, MBE – Brathay 10in10 Patron
University of Cumbria – Sports Rehabilitation students, supervised by Dr Katie Walker Small, provide daily sports massage and injury management to get runners to the start line each day.
Dr Rebecca Robinson – Consultant Sport and Exercise Medicine Physician who specialises in the health of athletes at all levels – from junior to international, and also the physical health needs of people with musculoskeletal injury and long-term health conditions.
VOOM Nutrition – Drawing on core expertise from 20 years working in nutrition product development, VOOM's products are for all of us who want to be confident that the fuel we put into our body will help maximise our performance!
Superb Volunteers – Michelle Atkins and Chris Heaton are Brathay 10in10 veterans, having completed the event themselves. They now provide expert support year after year. Michelle's focus is photography and Chris provides training, coaching and on-course bike support.
ASICS UK – Through our retail partner, Pete Bland Sports, ASICS provide shoes, branded shirts and other clothing to the team.
Brathay Trust Staff – cheering (and cow bells!) at the start and finish of each marathon.
Ordinary people doing extraordinary things!

Sir Christopher Ball, Brathay 10in10 Founder
The Brathay 10in10 started in 2007, when seven brave runners became the first to complete 10 laps of Windermere in 10 days. Every runner to complete the challenge automatically joins the Brathay 10in10 Club when they cross the finish line on Day 10.
To date 161 runners have successfully completed the original 10in10. Between them they have completed 232 Brathay 10in10s – due to repeats by particularly dedicated marathon runners!
The complete list of club members, finish times and records can be viewed here.