5 reasons to sign up to the ASICS Windermere Marathon 2024
The 2024 ASICS Windermere Marathon will take place on Saturday 18th May.
This will be the first time the event has been held on a Saturday!
1. It's described as the friendliest marathon
The ASICS Windermere Marathon started in 2007, organised by Brathay. It's an annual event, taking place in May and is often described as 'friendly' – perhaps the hilly nature of the course makes it more of a personal challenge than a competition. It could also have something to do with running with the Brathay '10in10ers', running their 10th lap of the course over consecutive days. Either way, you're sure to meet some great people.
2. It's for a good cause
Combined with the Brathay 10in10, the ASICS Windermere Marathon is the biggest fundraiser for Brathay Trust, who offer life-changing community programmes to children, young people and families in crisis. This year we will be launching a JustGiving campaign for anyone who would like to support the charity.
3. Incredible views
Even if you have a hatred of hills, it's an event worth embarking on with some of the best views in any road marathon. The course goes through the picturesque villages of Hawkshead, Newby Bridge, Bowness-on-Windermere and Ambleside before returning to what must be the best finish line of any marathon at Brathay Hall, with views overlooking Windermere.
4. Completing the medal set
Designed by local artist George Grange, the set is made up of four medals, each depicting a part of the course. Many runners return to complete the full set and why wouldn't you when the medals look this good?
5. Meeting the inspirational Brathay 10in10 runners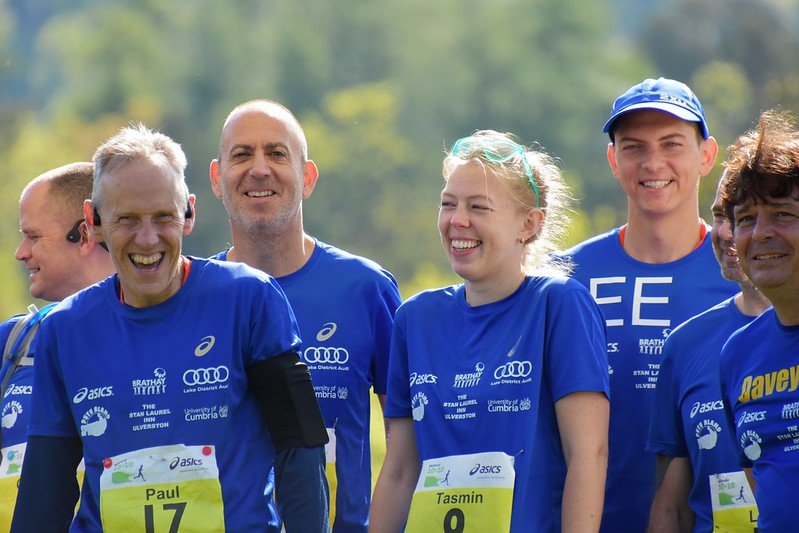 These are the amazing bunch of people, or '10in10ers', who will be running their 10th and final marathon with ASICS Windermere Marathon runners. They will aim to complete the Brathay 10in10 fundraising event, also known as one of the UK's toughest running challenges. They raise thousands for the brilliant work Brathay do to support young people, and it's a life changing experience for many of them.